Featured Books:

Buddhism Plain and Simple by
"A clear, straightforward treatise on Buddhism".


Buddhism (Teach Yourself) by Clive Ericker, Clive Erricker


Basic Buddhist Concepts by Kogen Mizuno


When Things Fall Apart: Heart Advice for Difficult Times by Pema Chodron (Introduction)


Meeting the Buddha : On Pilgrimage in Buddhist India by Molly Emma Aitken


The Ajanta Caves : Artistic Wonder of Ancient Buddhist India by Benoy K. Behl, Sangitika Nigam, Milo Cleveland Beach


Sacred Calligraphy of the East by John Stevens, Ron Suresha

Calligraphy in an ancient form of Devanagari (Siddham) still practiced in Japan.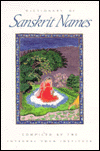 Dictionary of Sanskrit Names by Integral Yoga Institute
An extensive list of beautiful Sanskrit names, along with their significance and spiritual meanings.

Language of the Gods by Judith M. Tyberg




Pali Primer by Dr. Lily de Silva



A Pali Grammar by Wilhelm Geiger


The Wonder That Was India by A.L. Basham
"Deals with the social , cultural , spiritual, political subjects and advances and developments made in those fields by Ancient India. Makes exciting reading"

A Historical Atlas of South Asia/With Map by by Joseph E. Schwartzberg (Editor), Shiva G. Bajpai (Editor)
An extremely valuable atlas for serious students of Indian history

Living Buddha, Living Christ by Nh at Hanh, Thich Nhat Hanh
"A refreshing breeze of religious tolerance and insight"

Seven Years in Tibet by Heinrich Harrer
"The best adventure story I have ever read"

The Art of Living : Vipassana Meditation As Taught by S.N. Goenka by William Hart
"Tremendously inspiring... "

Recommended CDs/Cassettes:
Anthology Of World Music: The Music Of Tibetan BuddhismT Anthology Of World Music (Series)

Tibetan Buddhism by David Lewiston


Tibetan Sacred Temple Music Tibetan Monks Of Drepung Loseling Monastery



Sacred Verses, Healing Sounds/Audio Cassettes V. I by Deepak Chopra
From Gita

Sacred Verses, Healing Sounds/Audio Cassett V. II by Deepak Chopra
Hymns of the Rig Veda

Books




365 Zen : Daily Readings by Jean Smith


by Nyanaponika Thera, Nyanaponika, Bhikkhu Bodhi
"Excellent, surprisingly enjoyable and practical"

Great Disciples of the Buddha : Their Lives, Their Works, Their Legacy by Nyanaponika, Hellmuth Hecker, Bhikkhu Bodhi, Nyanaponika Thera


The Lives of the Jain Elders (Oxford World's Classics) by Hemacandra, Richard Fynes (Editor)


The First Discourse of the Buddha : Turning the Wheel of Dhamma by Revatadhamma, Rewata, Dr Dhamma